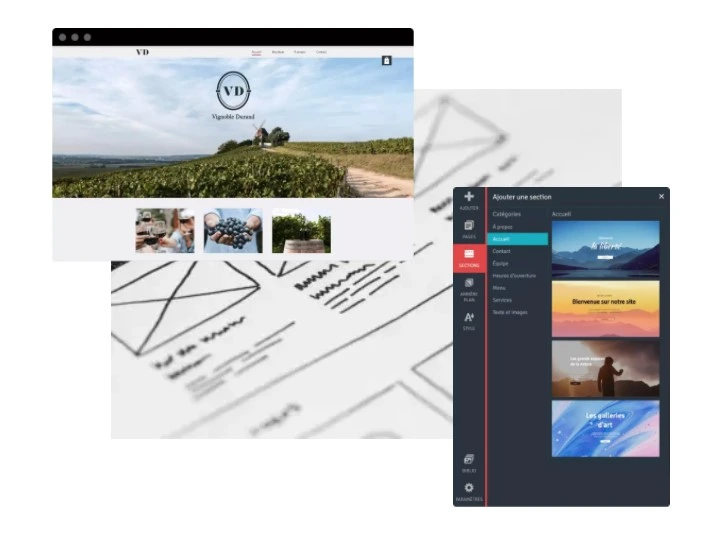 Need some inspiration to create your site?
If you have the blank page syndrome, don't panic. Here are some tips to help you build your website.
1. Start by writing down what you need.
How many pages do you think you need to create? What should be addressed? If necessary, take a few sheets of paper and draw your website. This will serve as a blueprint.
2. Create a strong brand image
To have a unique, representative, and professional-looking site, it is recommended that you use elements of your brand. For example, use a maximum of three main colors and two fonts for a harmonious effect.
3. Use the model sections of WebSelf
To save time, why not use WebSelf's section templates? In fact, in the editor, click on the Sections tab and on the Template Section button. You will find various section templates made by our team of graphic designers.
Create your Website