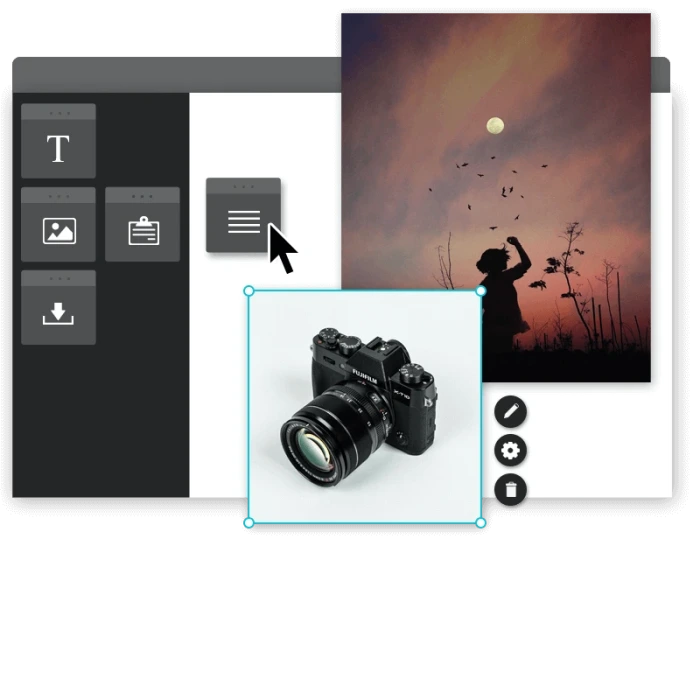 Don't worry. You already have all the tech skills you'd need!
Moving, adding, or removing content —text, video, image, form, or even a Apple Map— is simply child's play! Click on any feature and move it anywhere on your web page by simply dragging and dropping it with your mouse.
If you have a question along the way, our customer service team is here to help. You can also find answers to popular questions on our help center page.
Creating a website has never been so easy!